The flexibility and the wide array of functional benefits of the products are a motto of Agrami. This vision is materialised in foliar fertilisers with properties of water conditioners. Modern conditioners regulate the pH of the water and water hardness. They influence the chemical activity of calcium, iron, magnesium, potassium and sodium cations and sulphate, chloride, carbonate or nitrate anions present in water. This limits the formation of sludge and other precipitates of agrochemicals in tank mixtures. The active substances in plant protection products or the nutrients in foliar fertilisers are thus protected from secondary chemical reactions. This increases their efficiency and reduces the risk of phytotoxic effects. However, the presence of adjuvants in these formulations improve the retention of the liquid used on the leaves, its absorption and its effectiveness.
Related products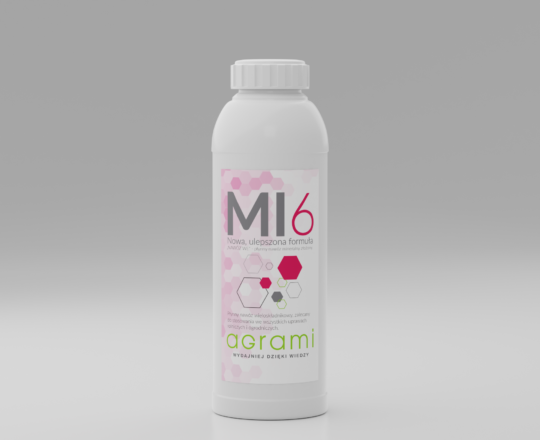 Nawóz WE – płynny nawóz mineralny złożony. Typ C.2.3 Roztwór nawozowy NP…

54,00 zł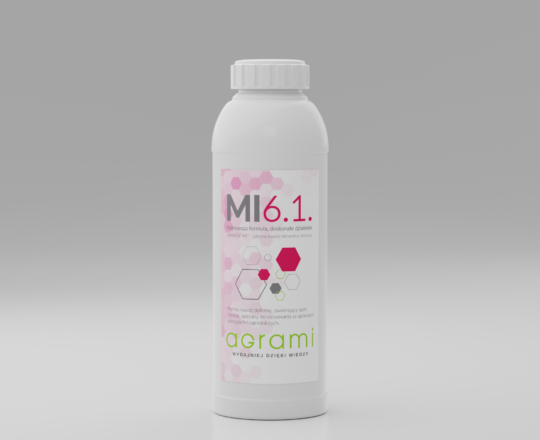 Type C.2.3 NP 3-15 fertiliser solution MI6.1. is a liquid foliar fertiliser,…

44,00 zł
The innovative conditioners offered by Agrami are characterised by such properties. They contain plant macronutrients, such as nitrogen, phosphorus, magnesium and sulphur. They improve plant vigour and reduce the impact of environmental stress factors. Their primary function, however, is to improve the physico-chemical properties of water, enabling the optimal action of plant protection products and foliar fertilisers. They come with a colorimetric pH indicator of liquids. Added in approximate quantities of 100 mL to 100 L of water, they change its acidity from neutral to slightly acidic or alkaline, signalling this with a change in colour to raspberry red or blue-green, respectively. Optimisation of water pH is of key importance in terms of efficient activity of many active substances of modern plant protection agents. The increasing pH of the environment also creates conditions unfavourable for plant pathogens. These fertilizers containing adjuvants that improve the uniformity and precision of the application of the liquid used, wetting of the leaves, and the use of the applied substances by the plants, thus making them more effective and safer for the environment.